Burlington, VT & Dover/Somersworth, NH Webmaster Support Packages (603) 978-8841
Website Management
We don't walk you through it...we do it for you!
-Our Support Promise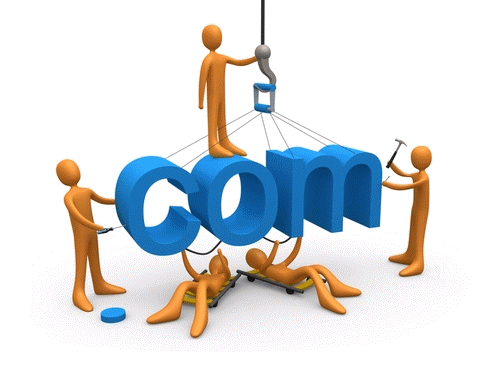 Contracted Webmaster Support
At Loud Canvas Media we strive to offer the best possible service to all our customers. While in most circumstances we urge our clients to use our content management system to maintain the bulk of content on their websites, we recognize that they may not have the time or resources to manage content in-house or may have regular changes that go beyond the capabilities of our content management system. For these instances Loud Canvas Media has a series of Webmaster Support Packages to aid in the on-going maintenance of client websites.
Return on Investment
Compelling advantages for our clients:
Significantly lower costs than hiring external team member(s)
Minimize liability of turnover & loss of internal knowledge/resources
Professional service across the full spectrum of web design, development, & maintenance
Consistent, reliable service from an established team with proven track record
Before you hire your next full or part-time web support staff member, consider the following:
| | Employee Webmaster | Contracted Webmaster™ |
| --- | --- | --- |
| Base Cost to Company | Median Salary of $73,000 in major metro areas (example). | 12% (or less) of the total cost of an employee |
| Additional Costs to Company | Social Security Tax, Health Insurance, Disability Insurance, Vacation Time, Bonuses, Continuing Education, etc. Actual total employee costs can exceed $100,000. | None. |
| Experience and Capabilities | Typically limited to content managment and graphics preparation; 2-5 years experience. Skilled programming and marketing expertise requires additional employees and/or outside vendors. | Team of experts across the full spectrum of web development and web design--with 15+ years collective experience dedicated to your organization. |
| Basis of Compensation | Time-based (40hr week). | Performance-based (services and results delivered). |
| Quality and Speed of Service | Typically slow and/or error-prone -- due to lack of experience or "learning curve" required when gaining hands-on experience in a new role or dealing with new technology. | Skilled professionals get work finished in a fraction of the time and with superior quality. We also ensure every page looks pristine, professional, and compatible with all known browsers. |
| Turnover Liability | Yes | N/A |
Please Note: We only service a limited number of contracted web management clients at a given time in order to ensure quality service, so please contact us to check availability.
Available Packages / Pricing
| | Silver | Gold | Platinum |
| --- | --- | --- | --- |
| Number of Pages (Supported) | 1-10 | 11-30 | 31-75 |
| Email & Phone Support | | | |
| Dedicated Project Management | | | |
| Free Mobile Website | | | |
| Weekly 1-1 Meetings | | | |
| Priority Response | Standard | Priority | Top Priority |
| Response Time* | 72 Hours or Less | 24 Hours or Less | 4 Hours or Less |
| Extra Web Consulting** | Standard Rate | 25% Discount | 50% Discount |
| Website Hosting (reoccurring) | 10% Discount | 40% Discount | |
| Extra Custom Development*** | Standard Rate | 15% Discount | 30% Discount |
| Monthly Hours (Allocated) | 2.75 | 10 | 30 |
| Monthly Package Price | $95/mo | $725/mo | $1650/mo |
* Response Time assumes request was received during normal business (10am - 6pm M-F); our development team is also not available on most federal holidays (i.e. Christmas, New Years, etc)
** Web Consulting is an in-debth analysis of your business needs and how to map technology to those needs most effectively. Discounts (if any) are based on our standard hourly rate of 85/hr. Click here for more info.
*** Extra Custom Development is any web development that does not fall within the scope of services listed below. (eg building a custom application or installing a blog, etc). Discounts (if any) are based on our standard hourly rate of 85/hr.
Scope of work
In our responsibilities as webmaster, we will do any/all of the following:


Edit the content of any page


Add pages as necessary


Edit/add links or upload files as necessary (pdfs, word docs, images, etc)


Edit/create/obtain images as necessary (buttons, stock photos, etc)


Handle and alter the stylistic elements as necessary


Add additional content to pages as desired (from emailed requests & specifications)


Add/update images, events, announcements, links, downloadable files, documents, etc


Manage/add user email accounts


Manage/install website analytics

Updates to your site can be discussed via email, phone, instant messaging, video conferencing, or any combination of these.
FREE Website Redesign!
After a client has been on Gold or Platinum Webmaster Support plan for 4 years, they will receive a full website "facelift" at no additional cost.
Contact us today via email or phone to find out more!
Hosting & Support
Several Packages Available
Web Design
Professional Website Design
Mobile Websites & QR Codes
Sites for iPhone, Andriod, Blackberry
Web Development
Shopping Carts, Forums, Blogs, Paypal, etc
Search Engine Optimization
Rank higher in the search engines.
Other Services
Consulting, Security Audits, etc