Burlington, VT & Dover/Somersworth, NH Website Hosting, Support, and Content Management System (603) 978-8841
Web Hosting w/CMS
Hosting, Support, & CMS Integration - $837.00/yr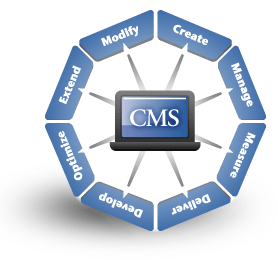 This is a comprehensive website hosting & support bundle. You get 24/7 service and website support. Additionally, you are granted license to our easy-to-use Content Management System (CMS). We will integrate our CMS into your website so you can update and add content yourself!
This package is for organizations who don't want to hire a full-time webmaster but also don't have time or inclination to learn HTML/CSS themselves. With our CMS installed you don't need to! With a graphical-user-interface you will need only to Log In to an Admin Panel and have ability to alter any part of your entire website.
Additionally, if you encounter any issues or problems with updating content (or any aspect of your website), we're only a phone call away! We offer 24/7 support to our customers troubleshoot and resolve issues or complications
Package Specifics
Content Management System (CMS) Integration
Web Hosting and 24/7 Support Included
Add, Update, or Delete Site Content Easily
Manage Events, Announcements, Images, Files, etc
WYSIWYG Page/Content Editing (ckEditor)
20GB for Web Content (Images, Files, etc)
Increased Bandwidth to Support Needs of Organization
---
Sign Up Today!
---
Why Reoccuring Fees? Explanation:
On-Going Website Hosting - Included
Under an agreement with LCM, we will permanently move your site (if one exists) to our dedicated environment in order to best serve your site's on-going needs. Web Hosting is a required service for installation of our Content Management System (CMS) - more information on this is below.
If you already host somewhere else - after moving, your organization will no longer need to maintain hosting/maintenance from another provider. In short - all other hosting fees will go away. We aim to be your only technology partner so life is simpler.
On-Going Support - Included
Our on-going site support includes maintenance and updates for keeping your site and content secure. With any Content Management System (CMS) maintenance is typically needed so you can make most efficient use of the system. Though it is incredibly easy to use (and we are happy to provide a demo as/if requested) there may be times you have questions for how to properly do something in the system. Also - our team is available 24/7 to ensure the sites we support are always online, backed up regularly, and protected from malicious online activity. These are all things you should look for in a technology provider.
Licensing to LCM's Content Management System (CMS) - Included
Our CMS does come with a monthly licensing fee (this is typical for proprietary professional content management systems, and ours is one of the lowest costs on the market). Our CMS will allow you to update content--such as text, images, events, and/or video uploads at anytime (among many other things). Our CMS will be able to expand and grow to accommodate your long term growth and any/all requested new features. Click here for more information about our CMS.
See if one of our Webmaster Support Packages may be a better fit for your needs!
Hosting & Support
Several Packages Available
Web Design
Professional Website Design
Mobile Websites & QR Codes
Sites for iPhone, Andriod, Blackberry
Web Development
Shopping Carts, Forums, Blogs, Paypal, etc
Search Engine Optimization
Rank higher in the search engines.
Other Services
Consulting, Security Audits, etc